unlock global opportunities
Localized products with high-quality
and technology-empowered localization services
WINGSLOC OFFERS LOCALIZATION SERVICES FOR ALL OF ITS CLIENT'S PRODUCTS AND SERVICES, EFFECTIVELY HELPING THEM OVERCOME ONE OF THE GLOBAL WORLD'S FEW REMAINING BARRIERS: LANGUAGES. THAT WAY WE HELP COMPANIES OF DIFFERENT SECTORS TO SPEED THEIR GROWTH AND MAXIMIZE GLOBAL OPPORTUNITIES.




LOCALIZATION OF MERCHANDISE COULD BE A SMART PLAN FOR ANY COMPANY ATTEMPTING TO FOCUS ON INTERNATIONAL MARKETS AND BOOST ITS SALES. LOCALIZATION IS THAT THE METHOD OF MODIFYING/ALTERING A PRODUCT TO CATER TO THE WANTS OF THE SHOPPERS LIVING DURING A SPECIFIC REGION. FOR INSTANCE, TO LOCALIZE ITS COMPUTER CODE FOR CHINESE MARKET, A CORPORATION CAN GOT TO ALTER THE INTERFACE AND DIFFERENT OPTIONS OF THE COMPUTER CODE SO CHINESE USERS WILL MOVE WITH THE COMPUTER CODE, AND USE IT COMPLETE EASE.




WINGSLOC ASSISTS ITS CLIENTS IN LOCALIZATION OF THEIR PRODUCTS TO MAKE THEM POPULAR IN FOREIGN MARKETS. OUR LOCALIZATION SERVICES ENSURE THAT YOU ARE ABLE TO SPEAK THE LANGUAGE OF YOUR CUSTOMERS. WE PROVIDE THE FOLLOWING LOCALIZATION SERVICES TO OUR VALUED CUSTOMERS:
·         SOFTWARE LOCALIZATION
·         WEBSITE LOCALIZATION
SOFTWARE LOCALIZATION
Due to the perpetually increasing use of code across the world, code localization has become essential during this age. With the assistance of code localization services, code corporations and marketers will simply target specific countries and cultures and sell their code simply. THE FUNDAMENTAL PURPOSE OF CONTEXTUAL COMPUTER LOCALIZATION IS TO CUSTOMIZE CONTEXTUAL COMPUTER APPS IN KEEPING WITH DESIRES OF USER FROM SPECIFIC REGIONS, BUILD THE APP SIMPLY PLIANT, AND FACILITATE IT REACH WIDER AUDIENCE. ESC FORESTHEFORE LOCALIZES EXTREMELY SKILLED CONTEXTUAL COMPUTER APPS THAT INCORPORATE TEXT TRANSLATION, PROGRAM CUSTOMIZATION, DOCUMENTATION TRANSLATIONS, PRODUCT MANUAL TRANSLATIONS, ERP APPLICATIONS LOCALIZATION.
website LOCALIZATION
LOCALIZATION OF WEB SITE INVOLVES CUSTOMIZING ALL WEB-PAGES AND CONTENT OF A WEB SITE SO IT WILL SIMPLY BE UNDERSTOOD BY AUDIENCE DURING A SPECIFIC REGION. WITH THE ASSISTANCE OF WEB SITE LOCALIZATION, A CORPORATION WILL SIMPLY COMMUNICATE A MESSAGE TO ITS CUSTOMERS IN THEIR LANGUAGE.
WHY TO CHOOSE OUR LOCALIZATION SERVICES?
WINGSLOC localization services help buyers achieve foreign markets. Our team is in a position to adapt localization services to match the specific desires of our customers and their audience. We offer first translation and localization services with fast turnaround times. All our translators and code developers have expertise of handling specialty languages. If you wish for international common-place localization services, then take a look at no. We have a tendency to guarantee you to produce the easiest localization services for your code or web site project."



"You translate your opportunities into real results."
Native Professional Translators
Experienced Dedicated Team
Punctuality for Given Deadline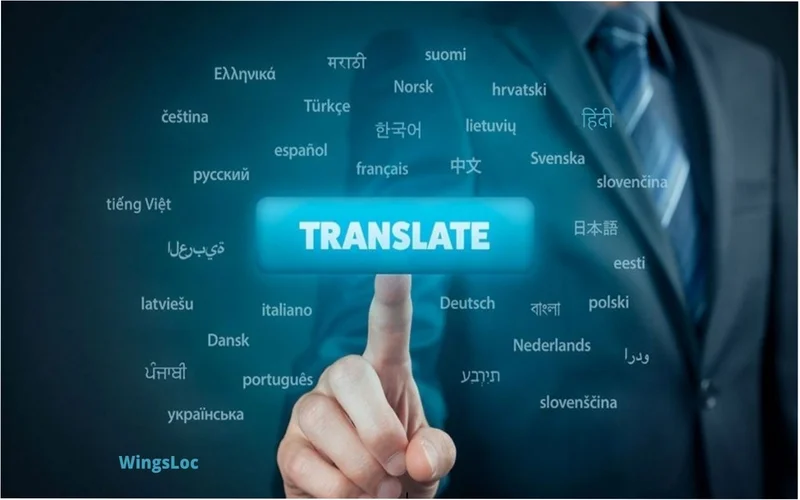 High quality, affordable, native translation professionals, any language, budget – fast delivery – trusted. Our organization of expert translators make content that addresses your intended interest group in a manner that is important and significant.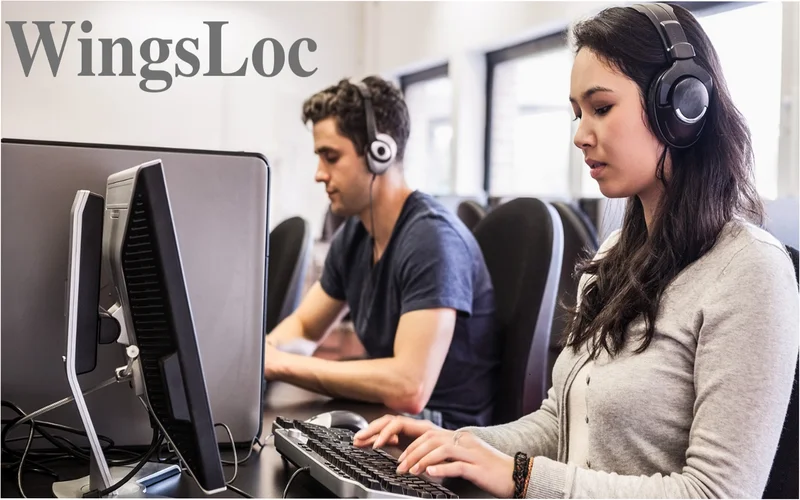 WingsLoc encompasses a team of skilled transcribers, editors and project managers able to do high-quality transcriptions. Our transcribers pay a good deal of attention whenever transcribing a file to make sure that the final output is correct and of top-notch quality.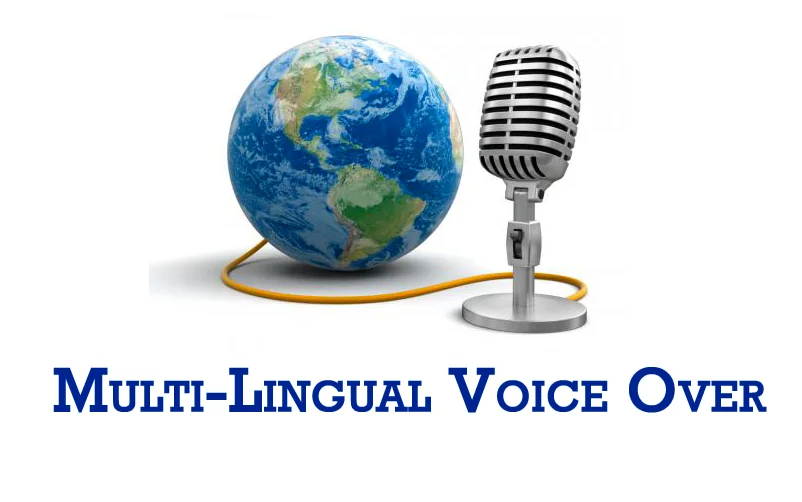 WingsLoc provides multilingual voice over services in more than 90 languages worldwide. Voice-over gives businesses a fast and interactive way to reach to a highly targeted audience that will gain instant access to the information they want in a language that suits their needs.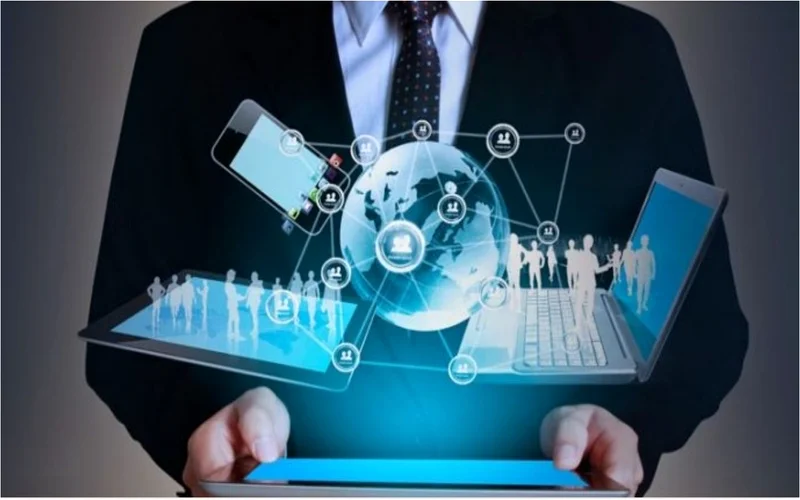 WingsLoc localization services assist its clients in making their products popular in foreign markets. We ensure that you are able to speak the language of your customers. Bilingual and native-speaking translators work on your specific requirements to ensure high-quality localization services.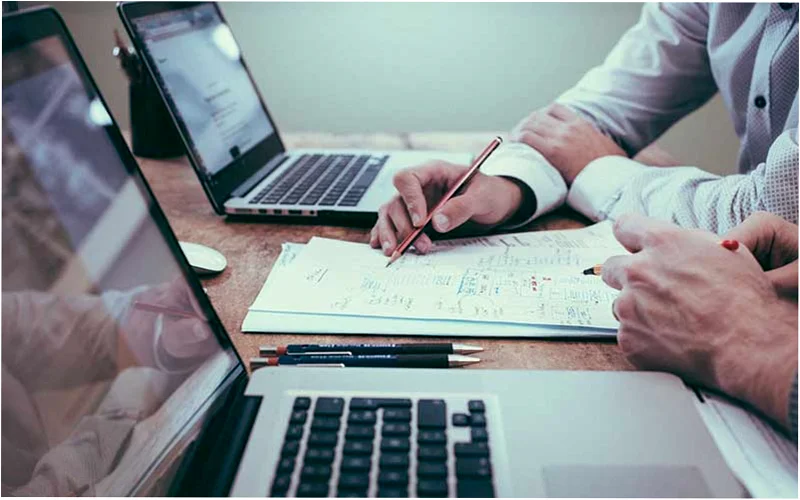 Subtitling is a crucial process for any video or film application, and a dangerous business because a single typo can be profoundly distracting to your viewers, and a fundamentally flawed use of subtitles can misguide viewers.